Filled with a minimum of 90% meat, 10% traditional herbs and spices, and no more than 30% fat, the 2021 winning recipe is simply a must for the braai! It has gone through a rigorous judging process. Expert judges from the South African Chefs Association have judged over 1000 entries to bring you SA's No. 1 boerewors.
Congratulations to our Championship Boerewors winner, Vikash Bachu, who was crowned on 26 August 2021. He has won a brand-new Toyota Fortuner 2.4 GD6 RB AT valued at R605 700.
Don't forget to get your Championship Boerewors at Checkers and Shoprite stores nationwide from Friday, 10 September!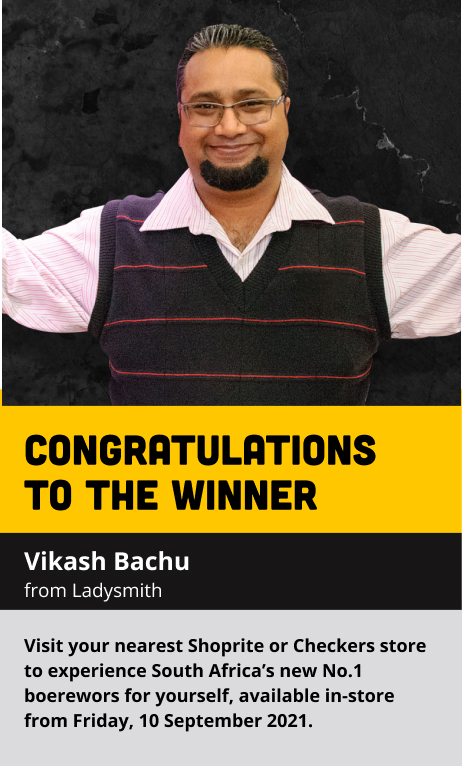 CONGRATULATIONS TO THE TOP 10 FINALISTS
Fredrika Riekie Trollip
Yolande Coleske
Kiewiet Marx
Sanele Junior Cele
Delano Jasper
Christiaan Roodt
Vikash Jewlal Bachu
Robin Jaar
Marius Maritz
Xavier Shane Blaauw